These Padron Peppers take me to my happy place. It reminds me of my favorite city on Earth – Paris. I'm a bit of a Francophile now. On our first trip to the city of lights, we had these peppers at the best "tapas" restaurant, L'avant Comptoir. This place is awesome. Tiny and standing only, no tables or chairs, but awesome. On our second trip to Paris we took my mother and then one year old there and it was still amazing. Imagine three adults and a stroller crammed into a bathroom stall with a bar. That's about how much room we had but so worth it.  It's in the 6th Arrondissement in the Odeon section if you're ever in Paris.
Padron Peppers make a great appetizer or snack. They are mostly mild but you occasionally will get a spicy one. You can grow your own, which I have done in the past or you can get them from your farmers market in the summer time. Which is where we got ours for this post, specifically Planted Rock Farms at the Peachtree Road Farmer's Market.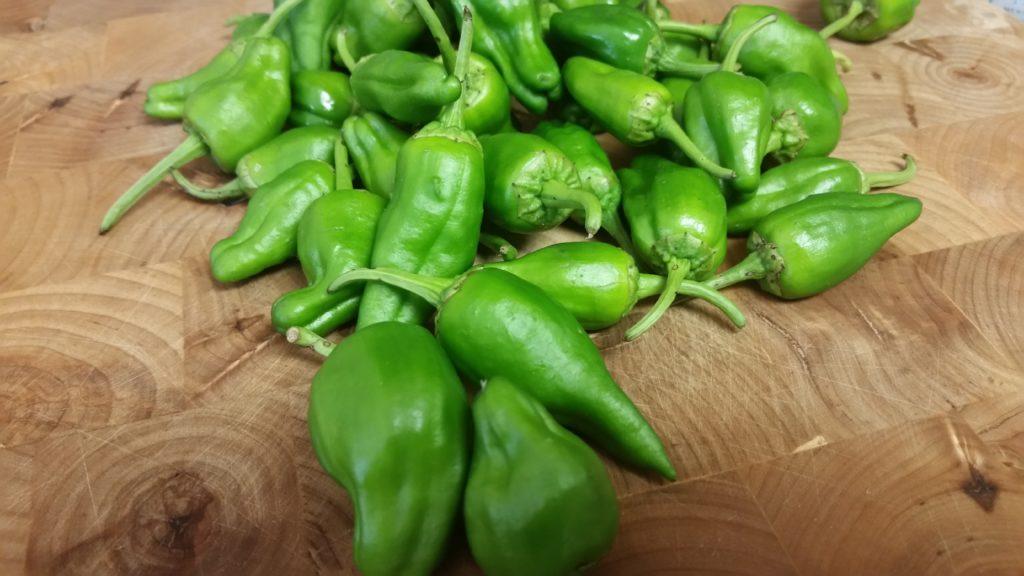 These are incredibly easy to make. All you need is a screaming hot pan with some neutral oil, I like grape seed oil, a lemon, and some flaked sea salt.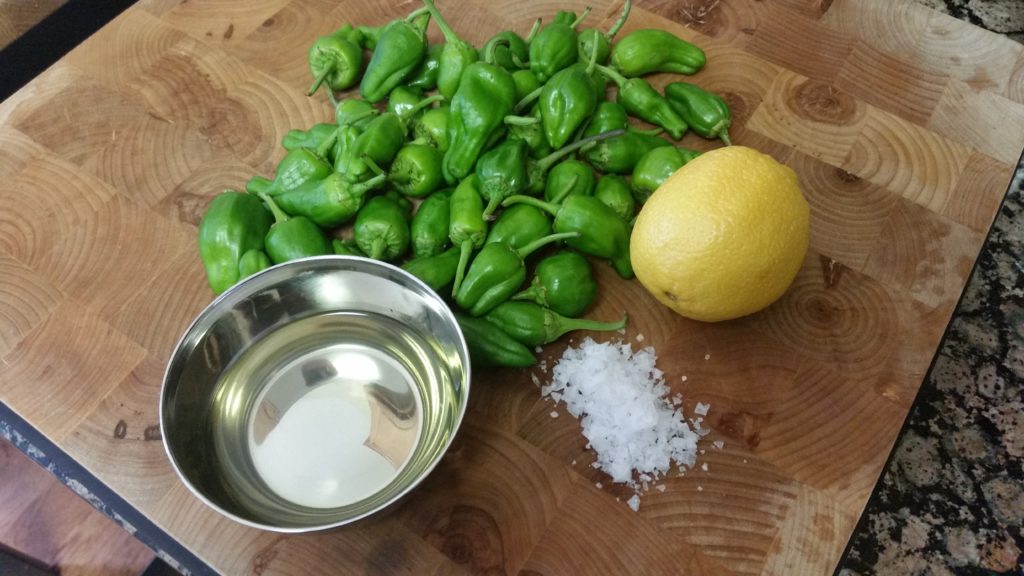 Padron Peppers du Paris
Ingredients
1½ tbsp grape seed oil
⅓ pound of padron peppers
½ lemon for juice
½ tsp flaked sea salt
Instructions
Heat a cast iron skillet over high heat. Add oil. Once the oil is hot add the Padron Peppers. Allow peppers to blister and have a bit of a char. Stir to blister and char on all sides. Once charred on all sides turn off the heat. Squeeze the lemon over peppers. Sprinkle with flaked sea salt and transfer to a plate or bowl. Serve hot and enjoy.