This is a quick one…..recipe and post! We eat a lot of chicken thighs (boneless, skinless, hormone and antibiotic free) around here. I used to be a breast lover but my husband always preferred thighs. I now understand why. They are quick to cook, juicy and have the most flavor on the chicken.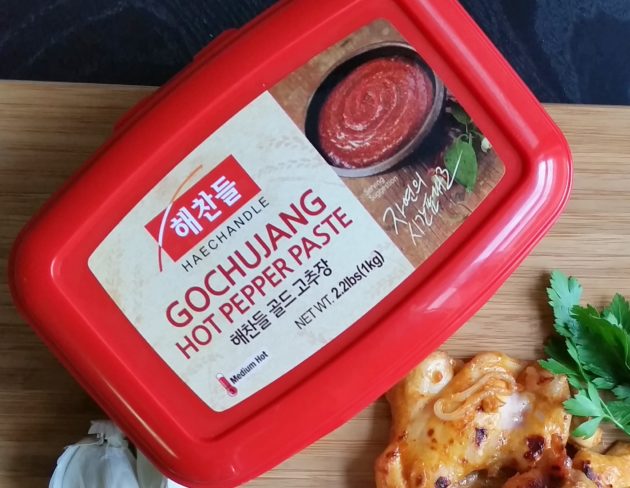 Since we eat so many chicken thighs, I am always thinking of new ways to make it different. As you read in my previous post, I am obsessed with Asian ingredients and am always looking for ways to incorporate them into our every day meals. That is how this recipe came to be. It has tons of flavor and super easy to prepare. You would think the addition of gochujang would make it spicy, but it's not at all. There is just enough added to give the marinade a depth of flavor. In case you have not used it before, gochujang is a Korean fermented chili pepper paste. It is a staple in Korean cooking and the main ingredient in it is gochugaru, ground red peppers (the special ingredient in Kimchi) The flavor of gochujang is very complex, yes it is spicy, but it almost has a deep sweetness to it, like caramel (in consistency too). I love the depth of flavor it has! You can add it to marinades, stir fry, and dressings. It can and should definitely be a staple in the American household. You can find it in any Asian grocery store.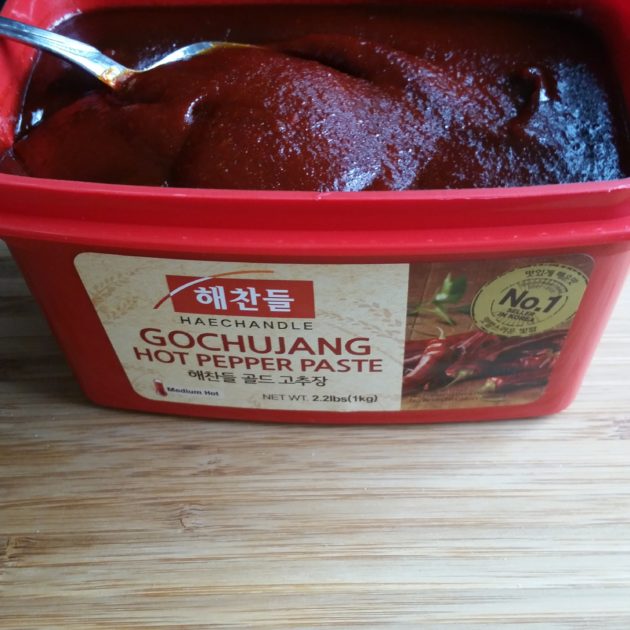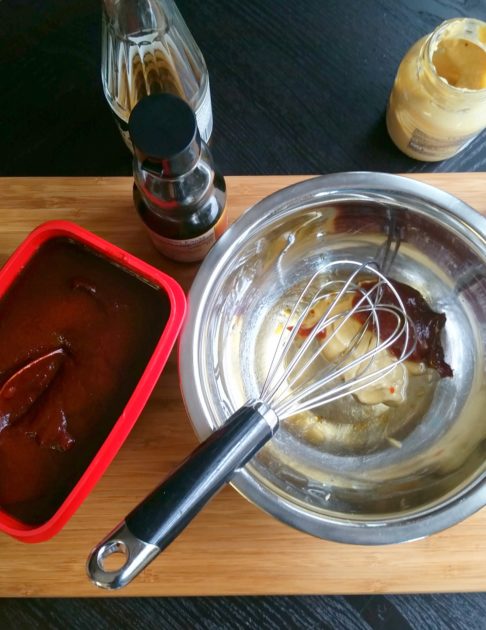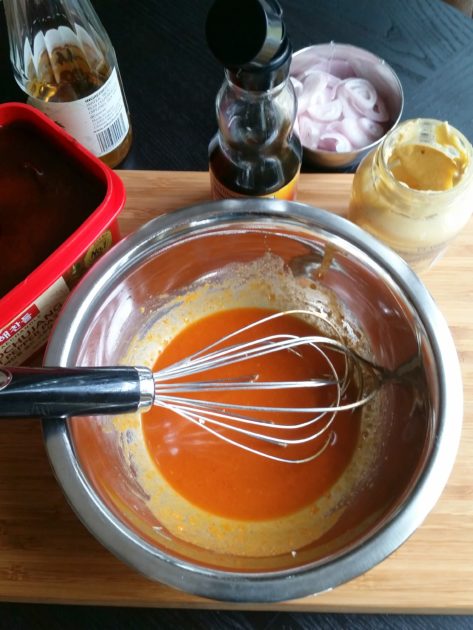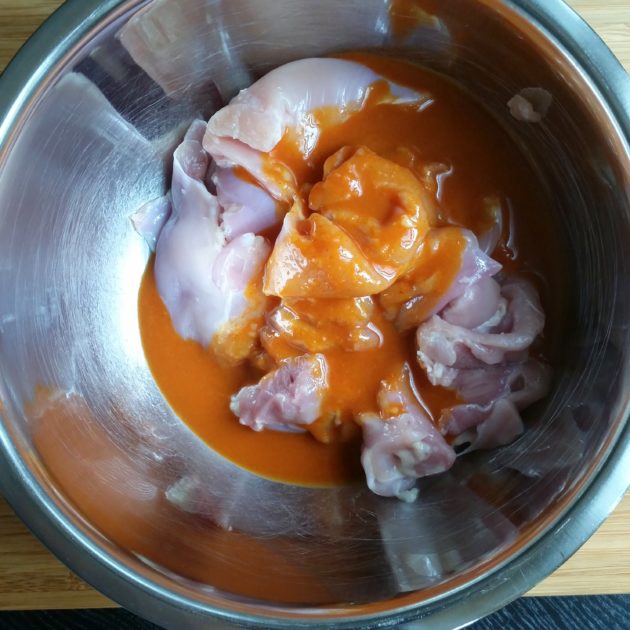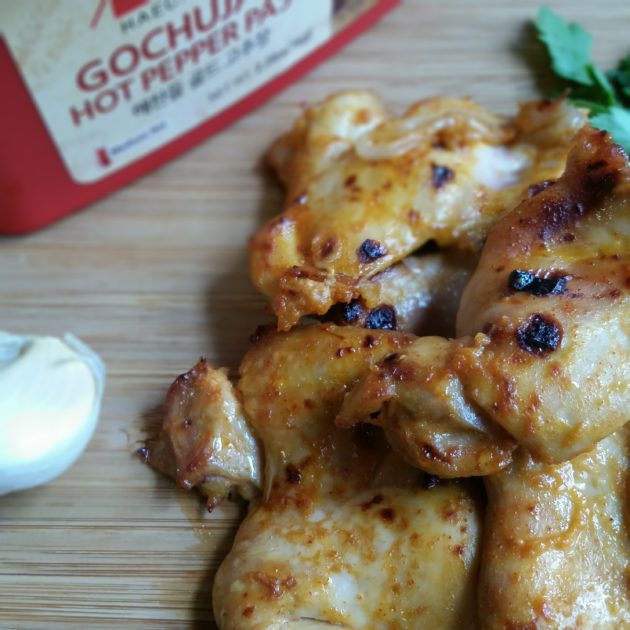 Gochujang Chicken
1.5 lbs of boneless, skinless chicken thighs (preferably hormone and antibiotic free)
1 tbsp gochujang
1 tbsp dijon mustard
1 tbsp rice vinegar
1/2 tsp sesame oil
1/4 cup mirin
1/2 tsp salt
2 large shallots sliced (optional)
Preheat Broiler
In a medium bowl, whisk together all ingredients excepts chicken and shallot. Then add in chicken and shallots, toss to coat.
Place chicken evenly on a foil lined baking sheet, skin side up. Place under broiler for 3-5 minutes on each side, or until done. Watch them! They cook very quickly this way.