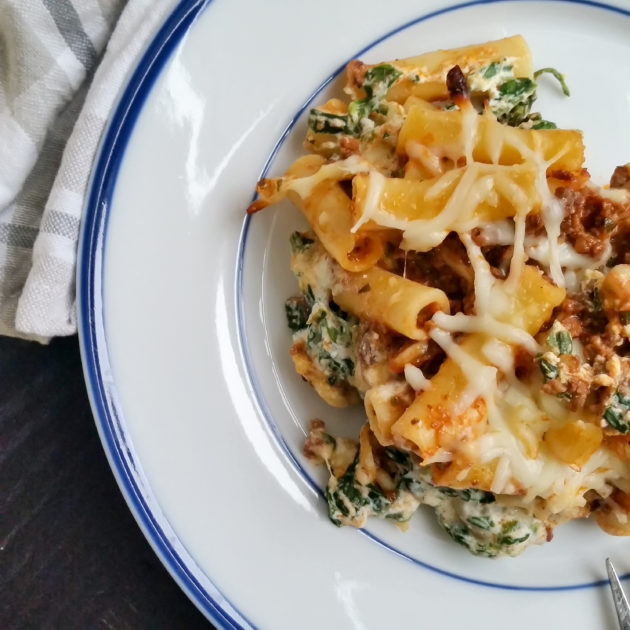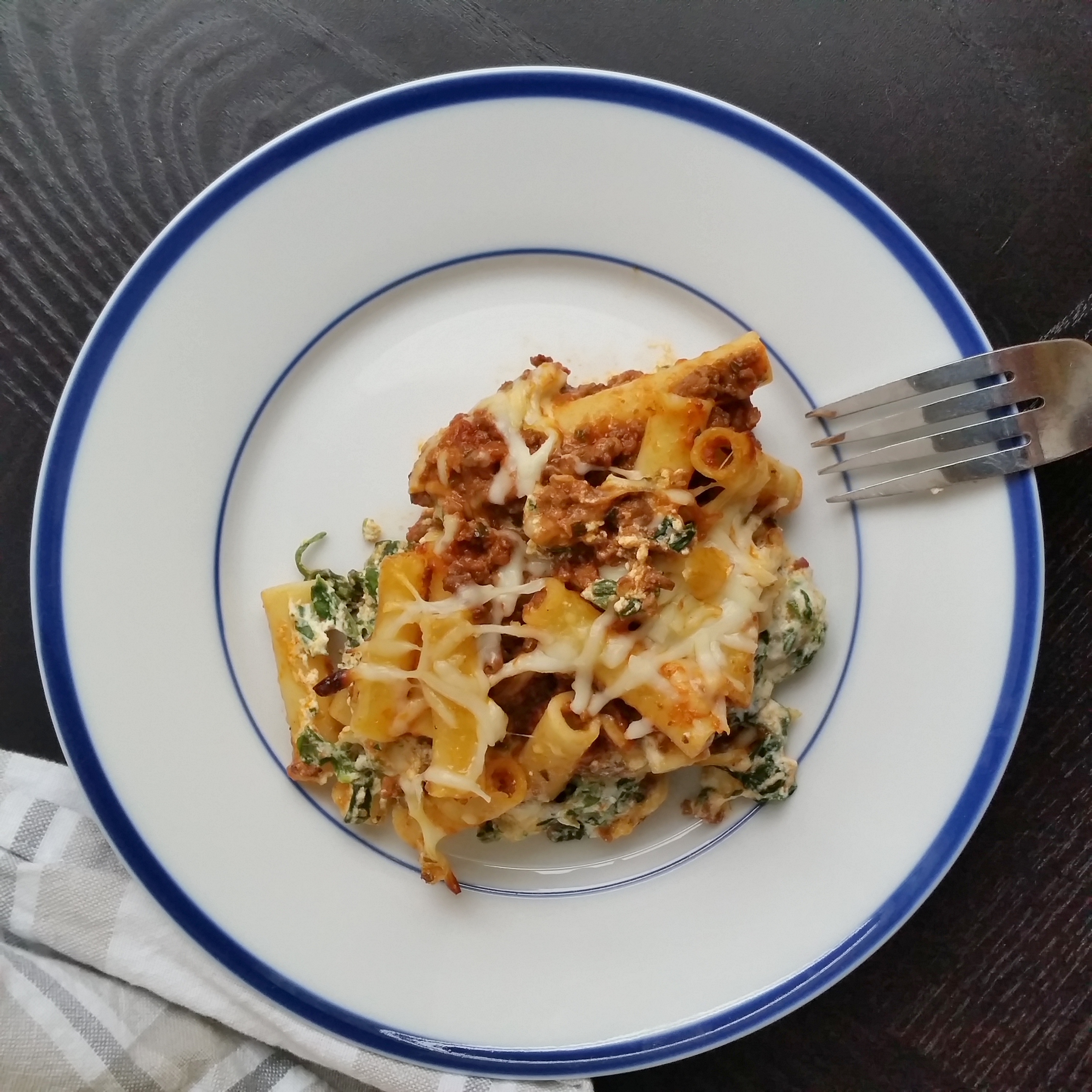 So when you have a Perfect Meat Sauce you have to do something with it….right?
I love lasagna and I love baked ziti. I think the fact that I get to eat ricotta cheese is why I love both. I honestly prefer lasagna over ziti because of the unadulterated layers of ricotta. When you eat ziti, the ricotta is usually mixed in with the sauce, which I don't prefer BUT ziti is so much easier to prepare! What to do, what to do? Make layered ziti!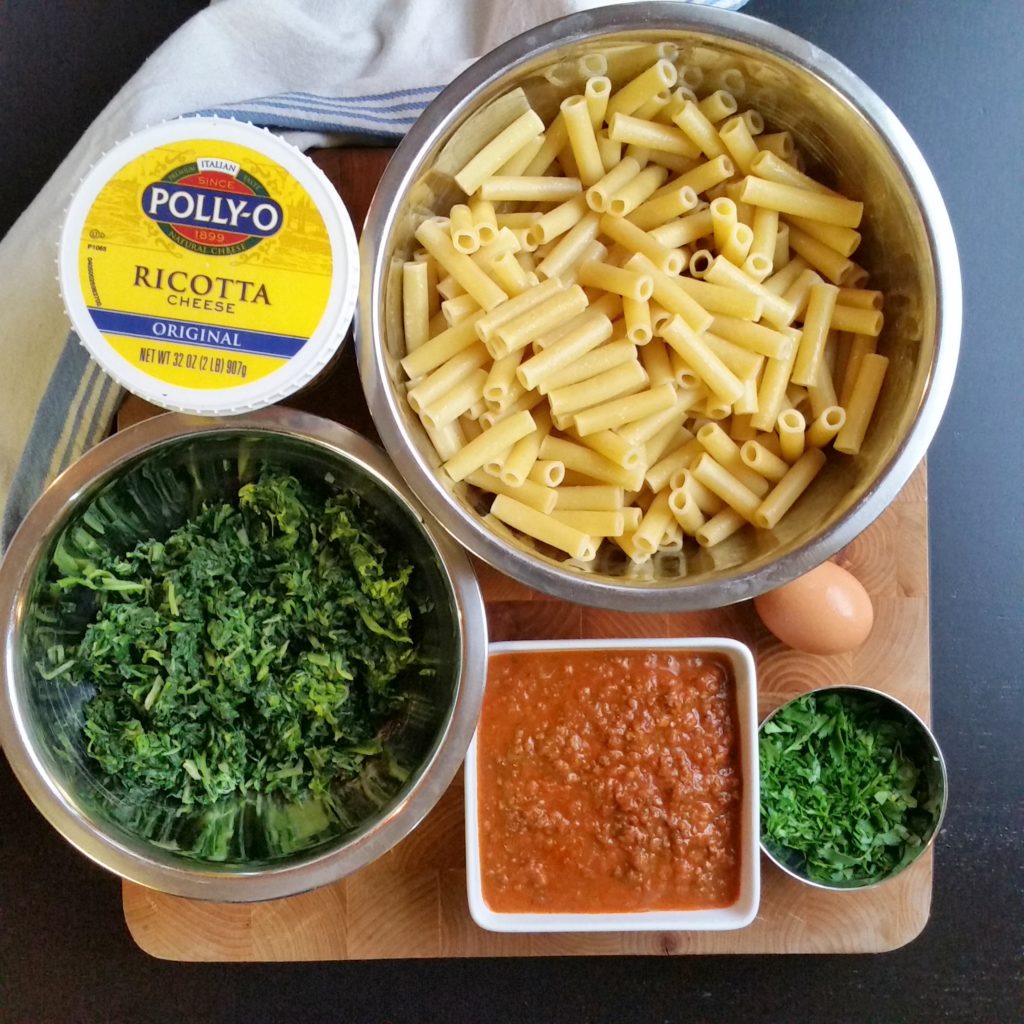 Ziti is fairly easy to prepare, you just need some cheese, sauce (with or without meat), pasta and you are good to go. In this recipe I separated the ricotta from the mix and just layered it between the ziti and sauce mixture. I also added spinach, because I am my mother's daughter and a meal is not a meal unless there is a vegetable! I think this will be my go to when I am in the mood for lasagna but do not have the energy to fool with layering pasta, because ain't nobody got time for that!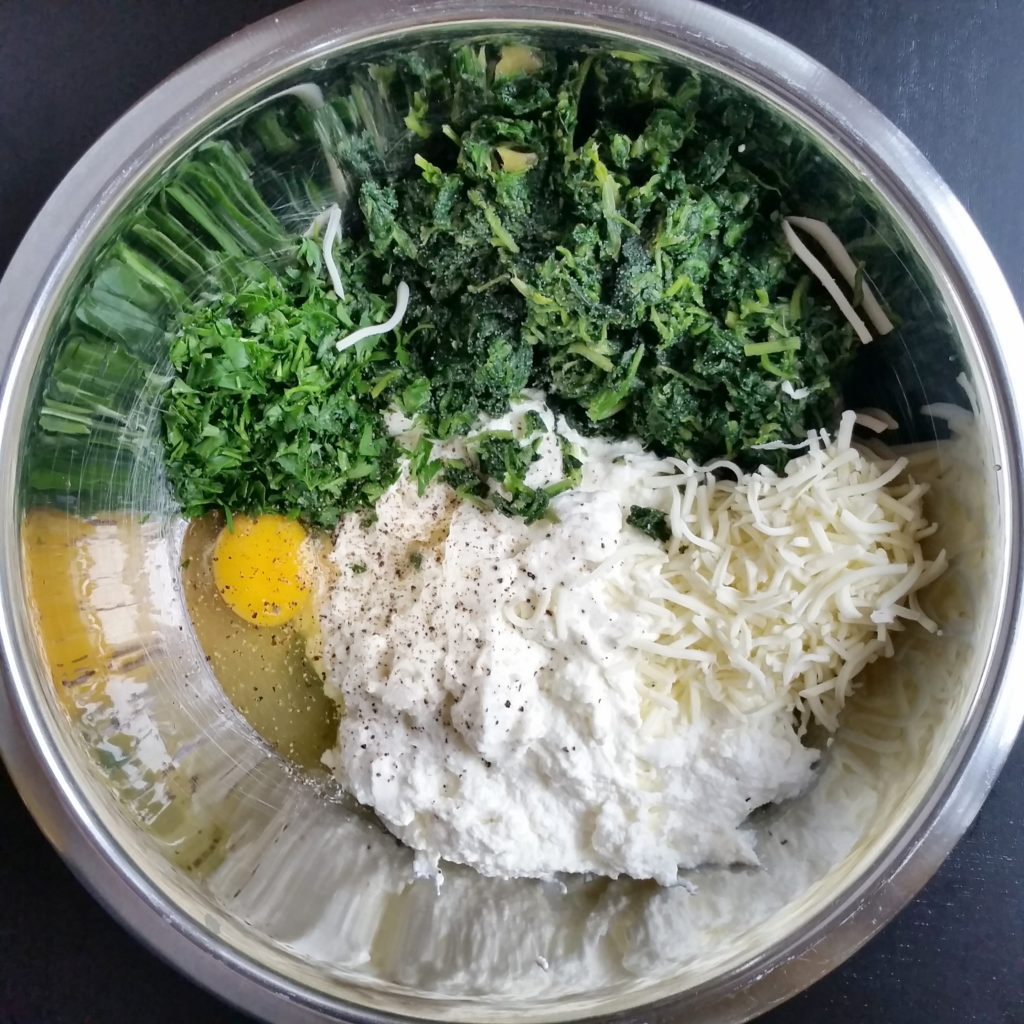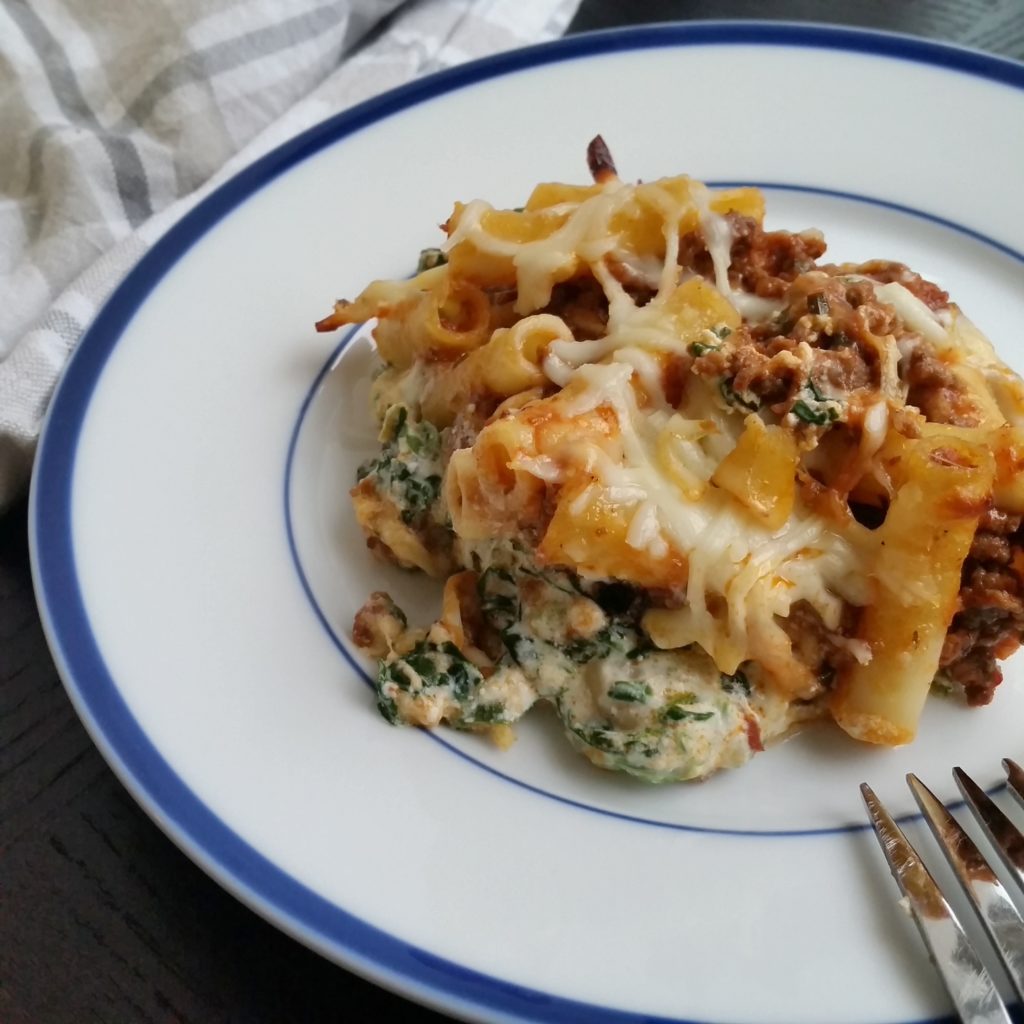 Layered Baked Ziti
5 cups of prepared meat sauce, separated (our Bolognese recipe)
1 lb of ziti
2 cups of shredded mozzarella
16 ounce container of ricotta
16 ounce bag of frozen spinach, thawed and squeezed out excess water
1 egg
1 bunch of Italian parsley, chopped
1/2 cup of grated Parmesan
1 tsp salt, separated
black pepper
olive oil
Preheat oven to 375
Cook the ziti pasta 2 -3 minutes less than package directs (it will finish cooking in the oven). When finished drizzle with olive oil, stir, and set aside.
In a medium bowl mix together ricotta, egg, spinach, 1/2 cup of the mozzarella, 1/2 tsp salt and a couple of grinds of black pepper. Set aside.
In another large bowl, mix together ziti, 1 cup of the mozzarella, 4 cups of meat sauce, 1/2 tsp salt and a couple of grinds of black pepper. Set aside.
In a 9×13 baking dish, pour a 1/2 cup of the meat sauce in the bottom of the dish and then half of the ziti mixture. On top of the ziti, spread the ricotta mixture evenly on top of the ziti, then top with the remaining ziti mixture. Top with the remaining 1/2 cup of mozzarella and parmesan.
Bake uncovered for 25 minutes or until cheese is bubbling and slightly brown.