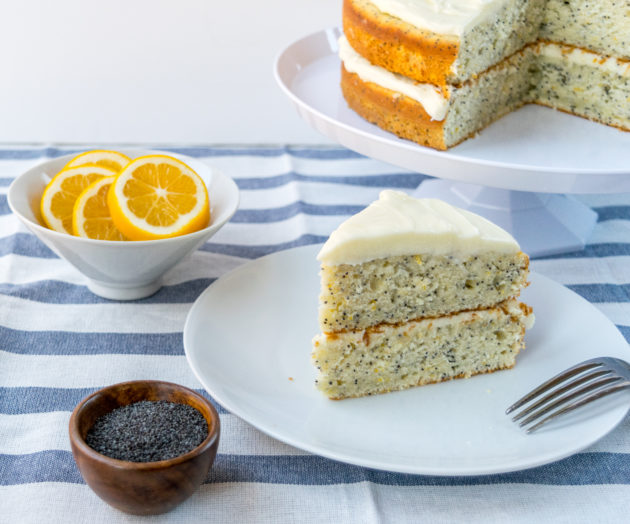 This post is dedicated to my mom. She loves lemon flavored anything. I thought about her while I was making it and wished she was visiting to share it. She lives 4 hours away and even though that is not far, we don't see each other too often. Maybe 4 or 5 times a year.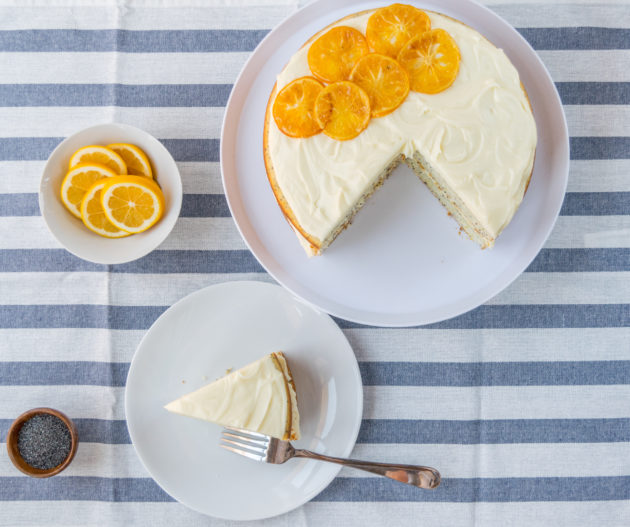 I love my mother more than anything but on a lot of things we just don't see eye to eye. I am learning that is okay. It's not my job to change her, and it's not her job to change me. Just this morning, we had an argument over politics. She didn't agree with who I voted for (I am not telling you, I wish I hadn't told her!). As I become older, we tend to disagree on a  LOT of things. This has been really bothering me lately. How could this person who raised me and who has been my very best friend most of my life be so different than me? The answer, time. I am learning as time moves forward we learn and we grow. Relationships change. People change.
People are humans and as much as they love us and we love them, they may/will hurt us or disappoint us. Yes, even our parents, our children, and our spouses (shocker!). No one is perfect, and at some point we need to just give people the grace to be humans. I know, by doing that I would be a happier person, because I would stop putting so much expectation on a person who is just a human at the end of the day. This goes for all relationships, including friendships. Now, if I could just follow my own advice, everything would be perfect!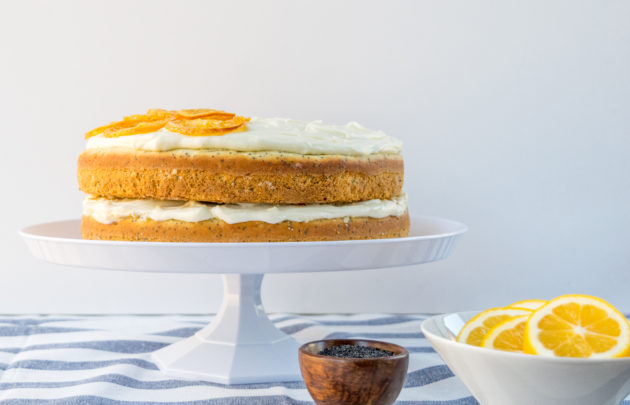 Okay, enough with all that sappy stuff. Let's talk about this cake! Meyer lemons are a hybrid of an orange and a lemon, so their tart factor is somewhere in between. They have a floral fragrance to them. I really love to use them instead of lemons when they are in season. As you know, I am a texture person, so I adore poppy seeds in a cake. The addition of buttermilk and sour cream give this cake a pound cake consistency. I topped it with a cream cheese frosting, flavored with a little bit of the Meyer lemon juice, because why would I top it with anything else?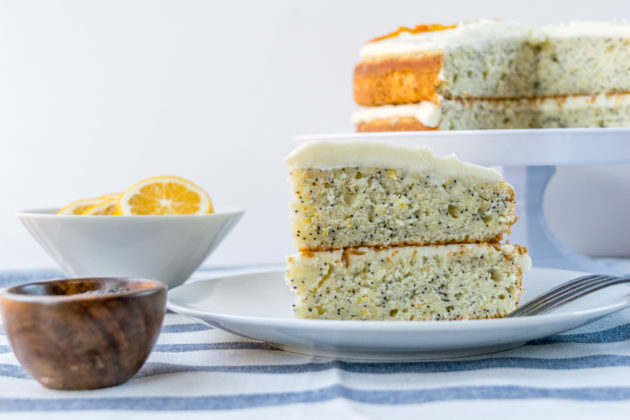 Meyer Lemon Poppy Seed Cake
Ingredients
Cake
1½ cups sugar
1 stick (1/2 cup) plus 2 tbsp butter, room temperature
3 eggs, room temperature
1 tsp vanilla extract
zest of 3 meyer lemons (about 2 tablespoons)
2 tbsp meyer lemon juice
3 tbsp poppy seeds
3½ cups cake flour
1 tbsp baking powder
¼ tsp salt
1 cup sour cream, room temperature
1 cup buttermilk, room temperature
Cream Cheese Frosting:
8 oz package of cream cheese, room temperature
1 stick (1/2 half cup) butter, room temperature
2 cups of confectioners sugar, sifted
1 tbsp meyer lemon juice
1 tsp vanilla extract
Instructions
Cake:
Preheat oven to 325. Grease and flour 2 - 8" round cake pans.
In a large bowl or stand mixer, cream together butter and sugar until light and fluffy. Add eggs one at a time, while continuing to mix. Scrape down the bowl . Add in vanilla extract, zest, lemon juice, poppy seeds. Mix until well combined. Scrape down the bowl again.
In another bowl, sift together the cake flour, salt, and baking powder. Add about ⅓ of the flour mixture into the cake mixture and mix. Then add half of the buttermilk and sour cream to the cake mixture and mix.  Then add another ⅓ of the flour to the mixture. Mix well, before adding the remaining half of the sour cream and buttermilk. Finally, add the remaining ⅓ of flour. Mix until well combined.
Separate the cake batter evenly into the two cake pans. Bake for approximately 35 minutes, or until a cake tester comes out clean. Allow cakes to cool completely before frosting.
Frosting:
In a large bowl or stand mixture, cream together the cream cheese and butter, until well combined. Add confectioners sugar, and mix. Once confectioners sugar is well combined into the cream cheese and butter, mix in Meyer lemon juice and extract. Frost cakes as desired.