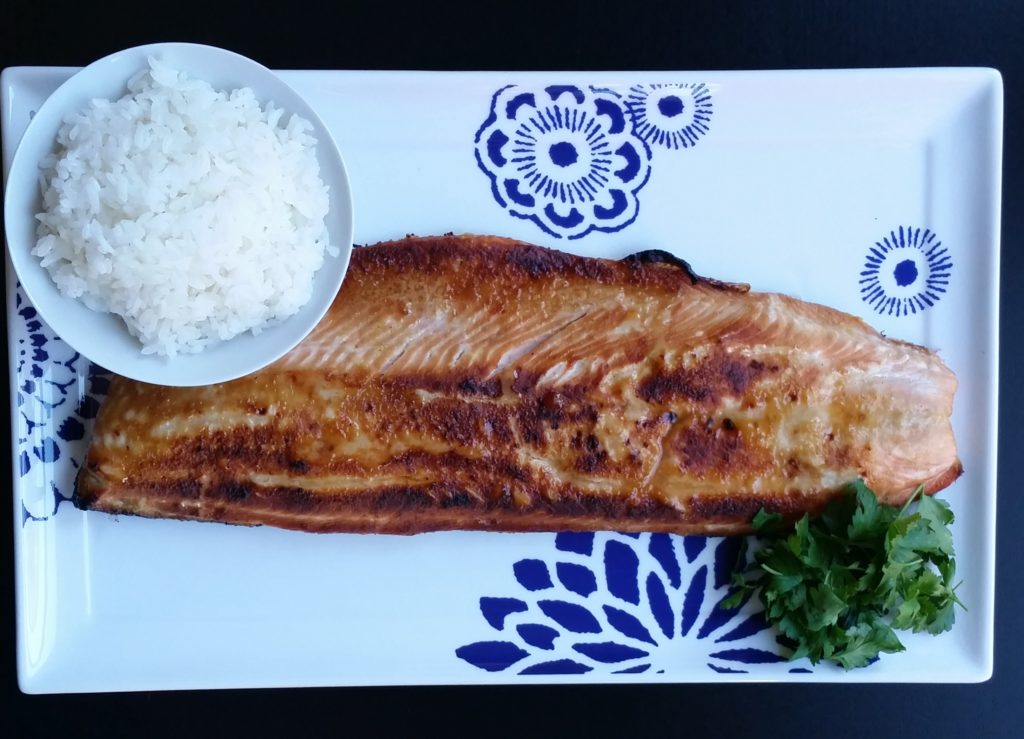 Before I began experimenting with Asian ingredients, miso soup was something I always ordered when we ate sushi and didn't really think about it much outside of that. I knew I loved the flavor but didn't think that miso was an approachable ingredient to be used at home. I was wrong. It has become easy to find and is very versatile. It can be used in soups, sauces, marinades and salad dressing. I am even finding recipes where it is being used in desserts (can't wait to try)! Miso is salty, buttery and has savory depth of flavor. It pairs very well with salmon because it stands up to the strong oily flavor of salmon. I don't know why, but I always feel the need to cook salmon with lemon. Maybe that is because that is how my mother prepares it (it's so good!) but honestly, it's kind of boring. I purposely look for ways to cook salmon WITHOUT lemon! That is how/why this recipe was born.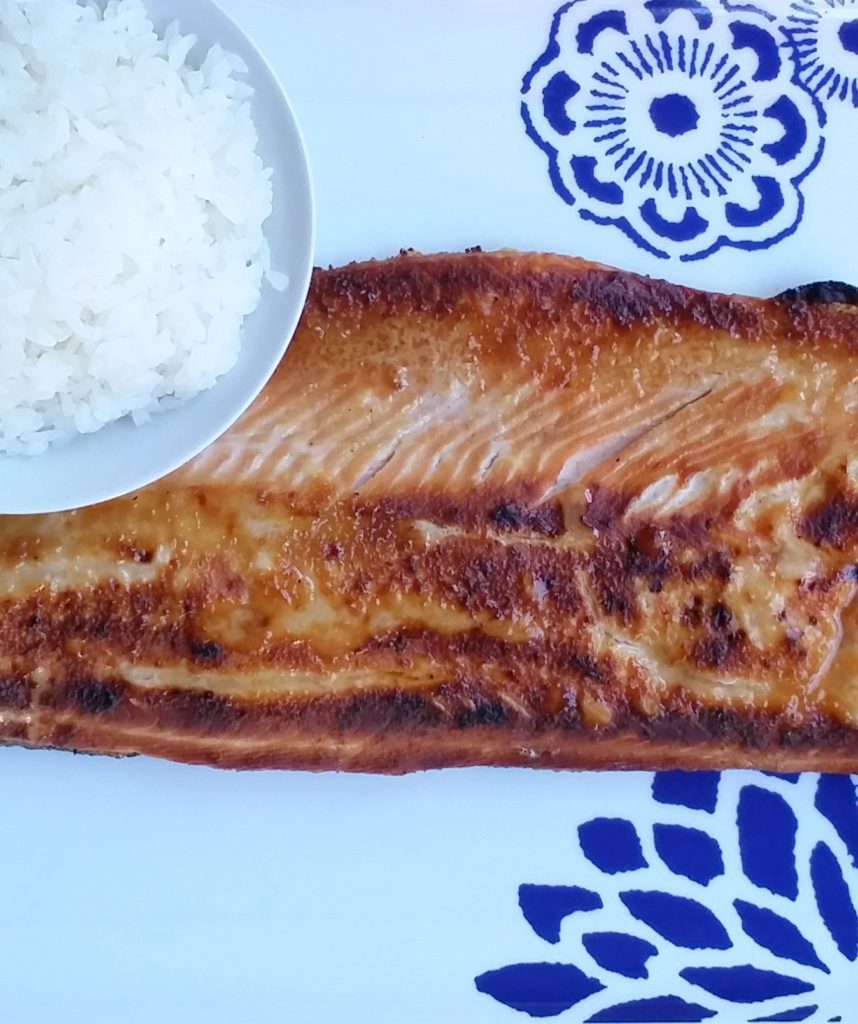 This sauce/topping literally takes minutes to prepare and the salmon takes no more than 10 minutes to cook under the broiler. This is dinner in a rush! Put some rice in a rice cooker, saute up some veggies and you are good to go with a complete meal. This recipe includes ingredients we almost always have on hand. If you are like most Americans and don't have an Asian pantry, I would say step out of your comfort zone!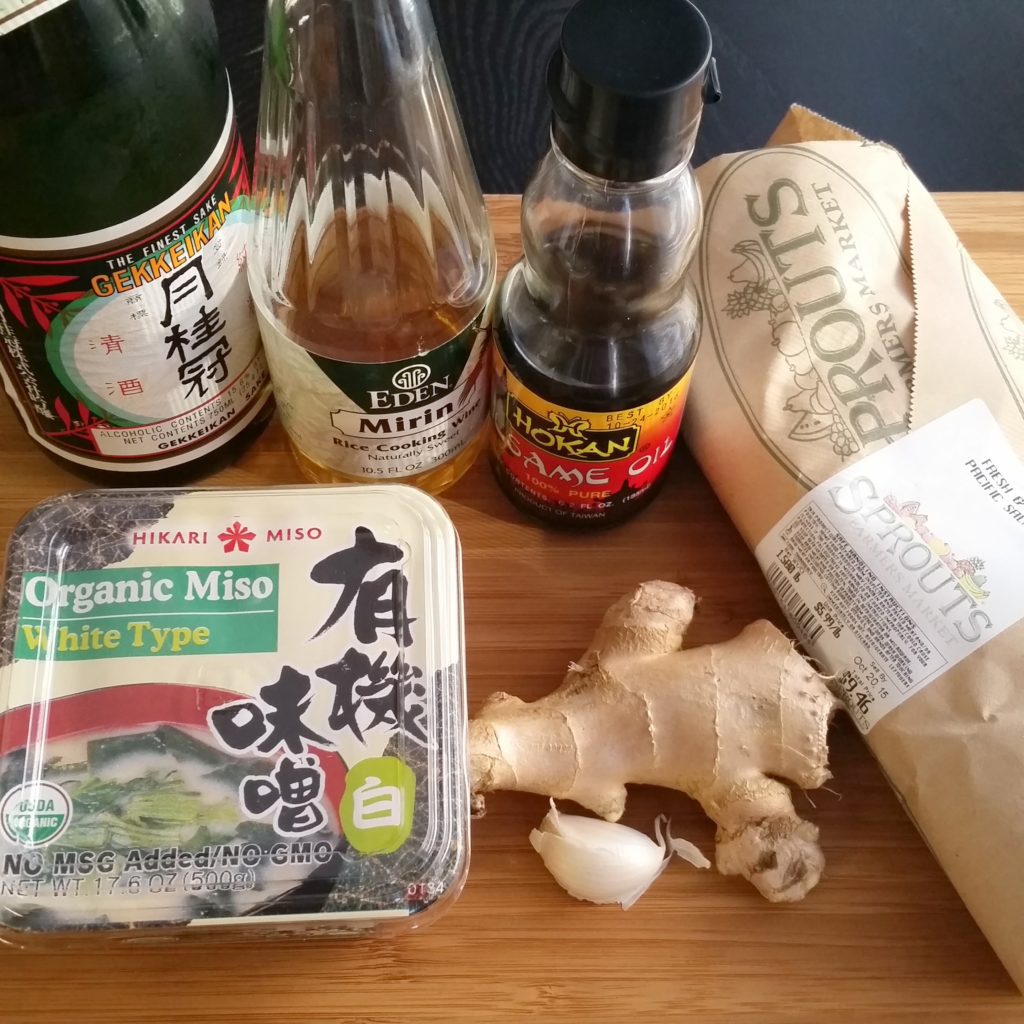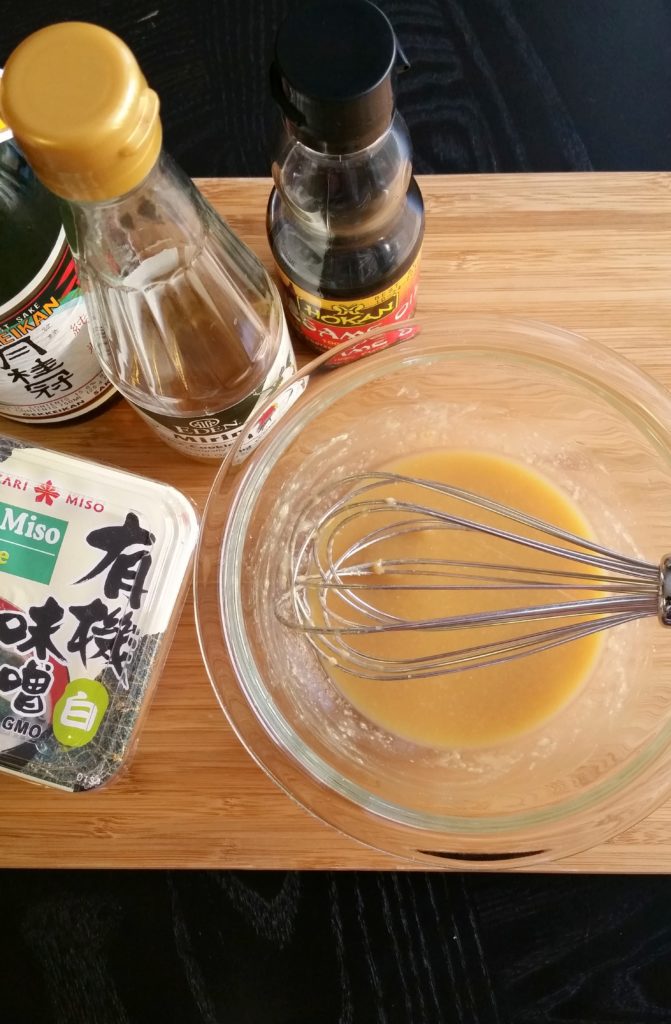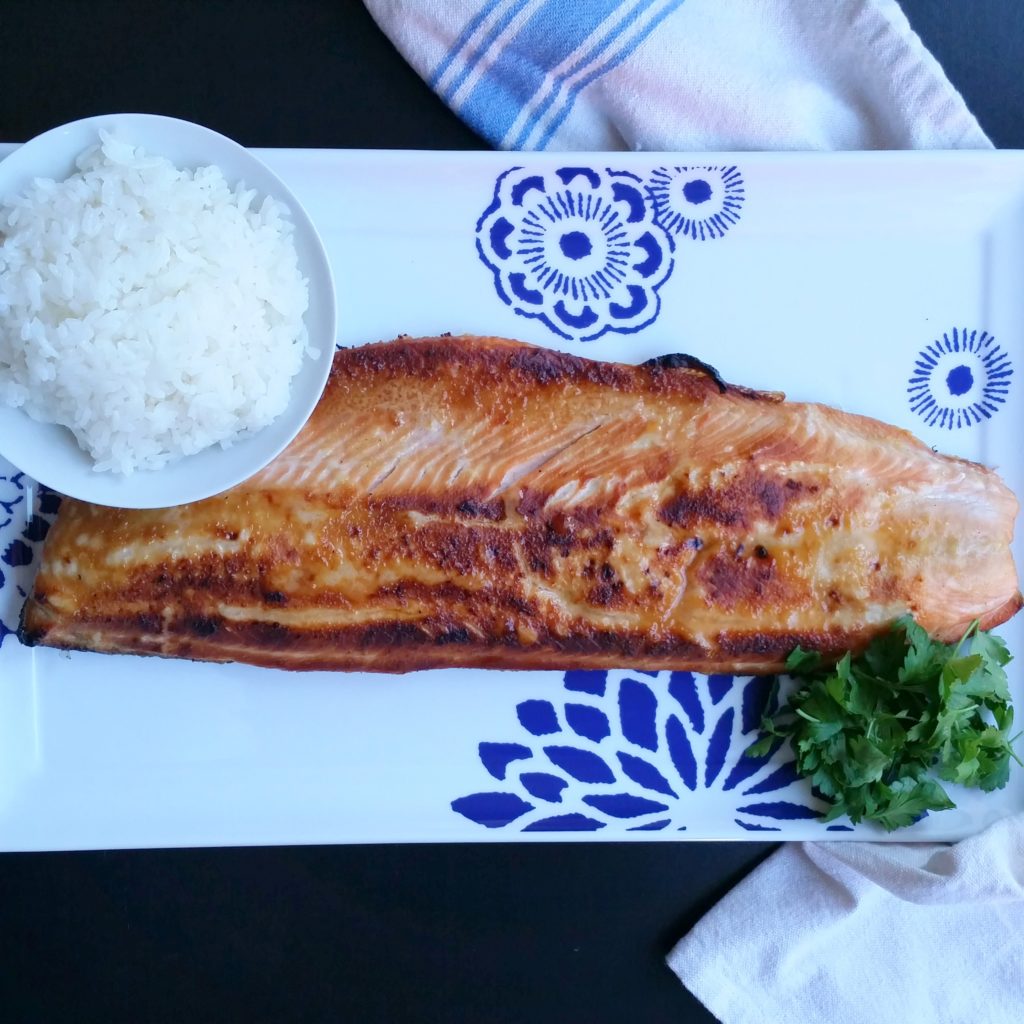 Miso Salmon
1.5 lbs wild salmon
2 tbsp miso (we use organic white miso)
1/4 cup mirin
1/4 tsp sesame oil
1 clove garlic grated
1/2 tsp ginger grated
1/4 tsp salt
1 tbsp sake (optional)
Preheat Broiler
Line a baking sheet with foil and place the salmon on top. Set aside.
In a small bowl, whisk together miso, mirin, sesame oil, garlic, ginger, salt and sake (if using). Pour mixture on top of salmon.
Broil salmon for 5-7 minutes or until cooked through.
I told you it was dinner in a rush!