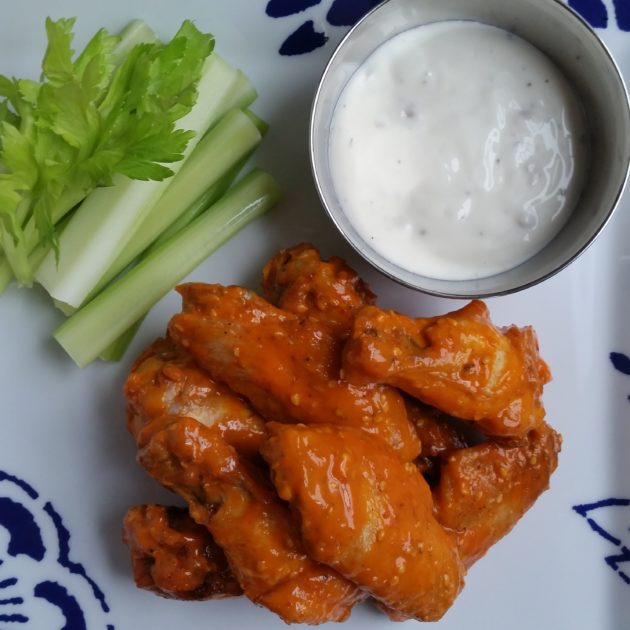 This is another quick post and recipe and it's not too late for football season. Though I don't need an excuse to eat buffalo wings. After I was discharged from Active Duty from the Army I worked at a pizza place in southeast Georgia. Of course, like just about any other pizza place we made buffalo wings. The recipe is different but the process is basically the same. First you season and bake off your wings. Next you fry them up and sauce them. Followed by devouring them until there's just a plate full of carnage. My wife found a recipe and she said let's tweak it a bit and use Sambal and hot sauce. The outcome was great. The wife said these were a bit on the spicy side but I thought they were on point. She's a bit of punk when it comes to heat. I like the twist that it uses mayo instead of butter. Many buffalo sauce recipes use two main ingredients, butter and hot sauce. This recipe uses mayo and with addition of Sambal, gives it more complexity. These are much tastier than your traditional buffalo wings.
Bake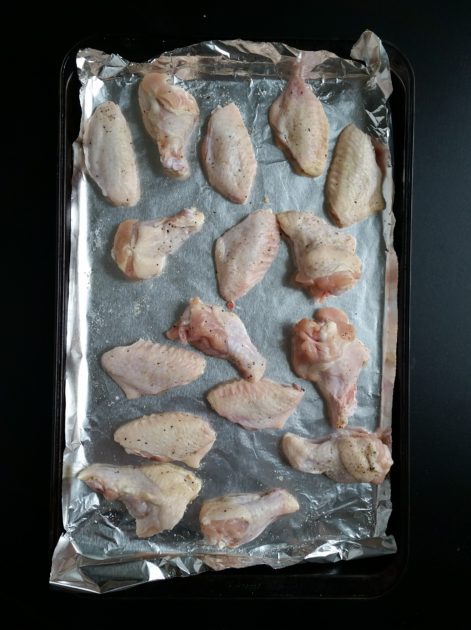 Sambal Buffalo Sauce
After baking, chill for 30 minutes.
Add sauce and toss to coat.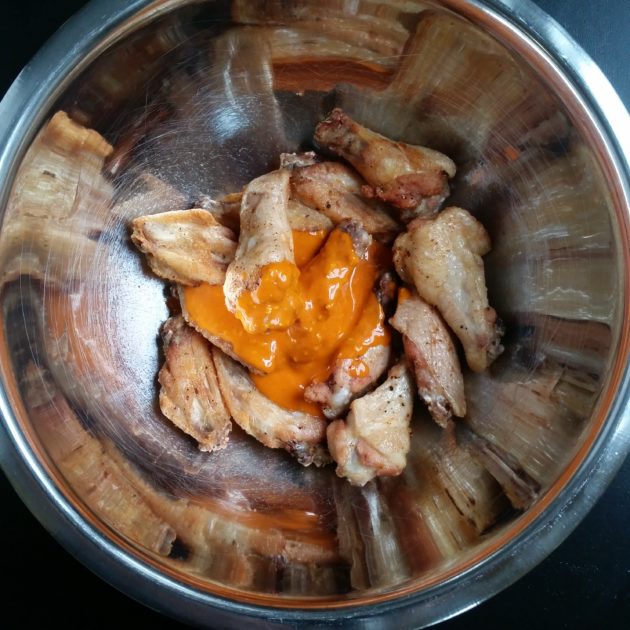 Sesame Sambal Buffalo Wings
Servings: 2
Difficulty: easy
2 lbs chicken wings
Salt
Pepper
3 tbsp olive oil
prepared buffalo sauce
Preheat oven to 350°F
Clean and pat dry your wings with a paper towel. Season with salt and pepper. Toss with olive oil. Bake on a sheet pan for about 20 minutes until the internal temp of the chicken is about 165°F
Allow the chicken to cool for 30 minutes.
To fry use a fryer. I have found that trying to keep a constant temperature in a heavy bottom pan is difficult. We just use a Presto Fry daddy but if you have an expensive one from Williams-Sonoma by all means get that bad boy out. If you don't have a fryer then use a heavy bottom pot and heat the oil to 350°F. You want about an inch and a half of oil. Please use your best judgement. You don't want your oil to overflow out of the pot when you add the chicken. That's bad. Very bad. Fry the chicken until your preferred level of crispiness. About 3-5 minutes. Let your wings rest on a cooling rack so all oil can drip off. Once you have finished all of the wings use a large bowl to toss your wings with your sauce. Plate and garnish with a few more sesame seeds.
Buffalo Sauce
2 tsp salt
black pepper
¼ tsp garlic powder
1/3 cup hot sauce
1 tbsp Sambal pureed
1 tbsp mayo
2 tsp sesame seeds
¼ tsp paprika
Combine all ingredients except the sesame seeds in a food processor and pulse until smooth. Mix in sesame seeds and set aside.